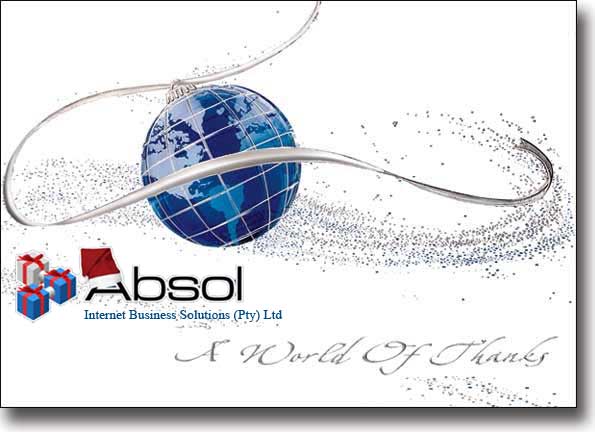 On behalf of everyone at Absol we would like to thank you for your valued support over the last year and wish you and your family a safe, peaceful, joyous festive season and a prosperous New Year.
We look forward to being of service to you in 2007!
Absol will close on the 15th of December 2006 and re-open on the 4th of January 2007.
Support staff will be on call for any emergencies on 012 365 2142.