Absol developed the systems to process on-site delegate registrations and an associated ecommerce payment gateway for over 6000 delegates and the bulk printing process for all badges. An interface was developed enabling the import/export of data from Summit's EBMS solution ensuring that all data was kept current from the date of the conference and updated back to their central systems in Erlanger just days after the event.
The registration desk, all setup, with staff training before the big rush of customers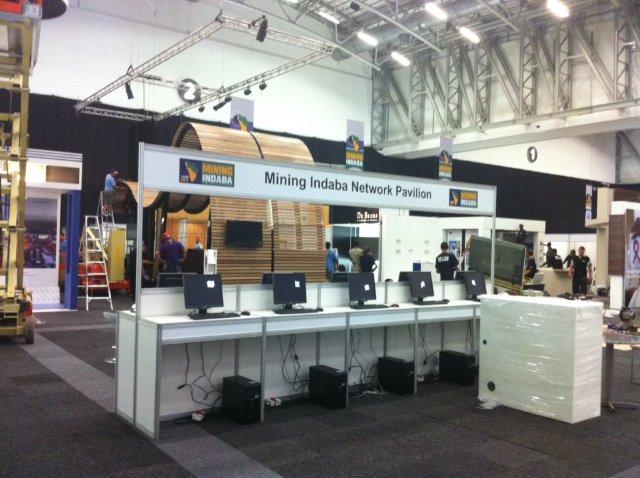 Internet Cafe being setup
Absol was also asked to deploy a 10-station internet cafe/lounge with WiFi facilities throughout the 4 Halls as well as the Press Lounge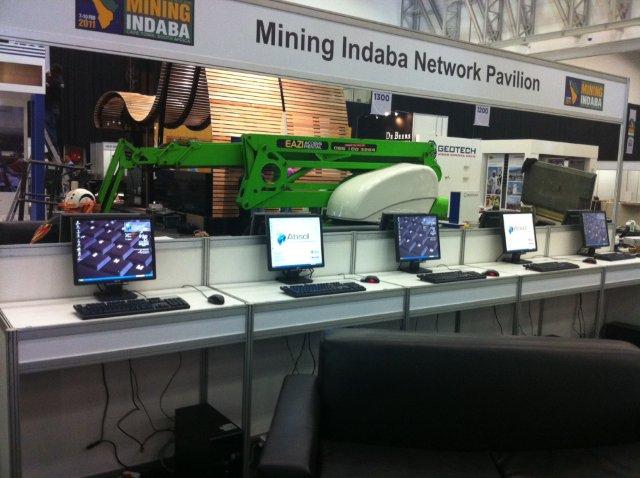 Almost done, just some finishing touches required.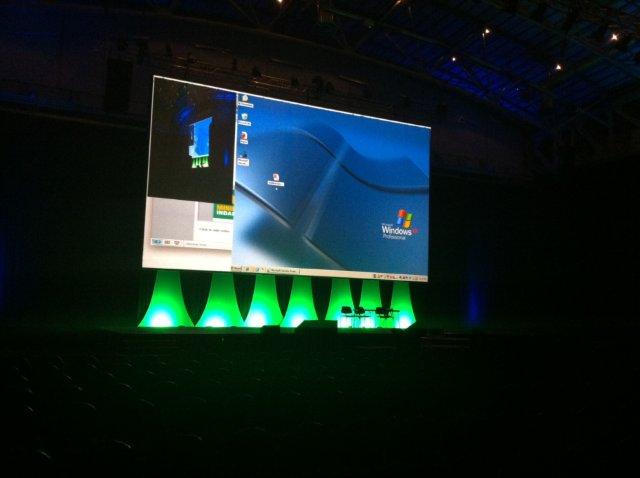 For over 6000 delegates, you need a projection screen larger than most IMAX theatres!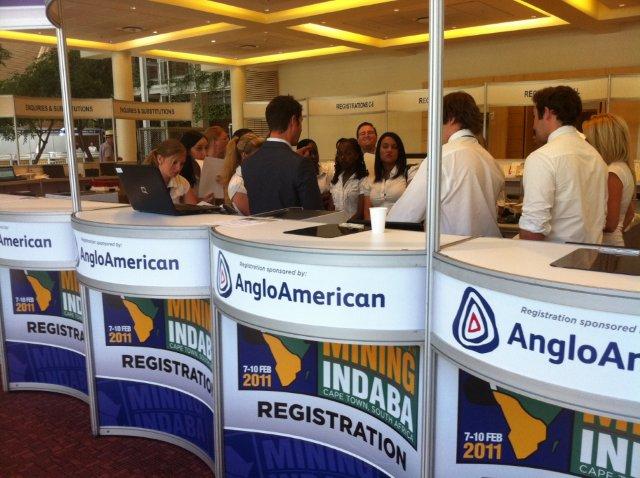 Absol's Development Manager, Alex Shiells, runs through training with staff while Mining Indaba's Director of Finance, Chris Starace, smiles for the camera